Know what's happening, as it's happening
Share911 enables you to receive and share real-time, location-specific reports of operational disruptions, safety concerns, or critical events happening anywhere in your organization.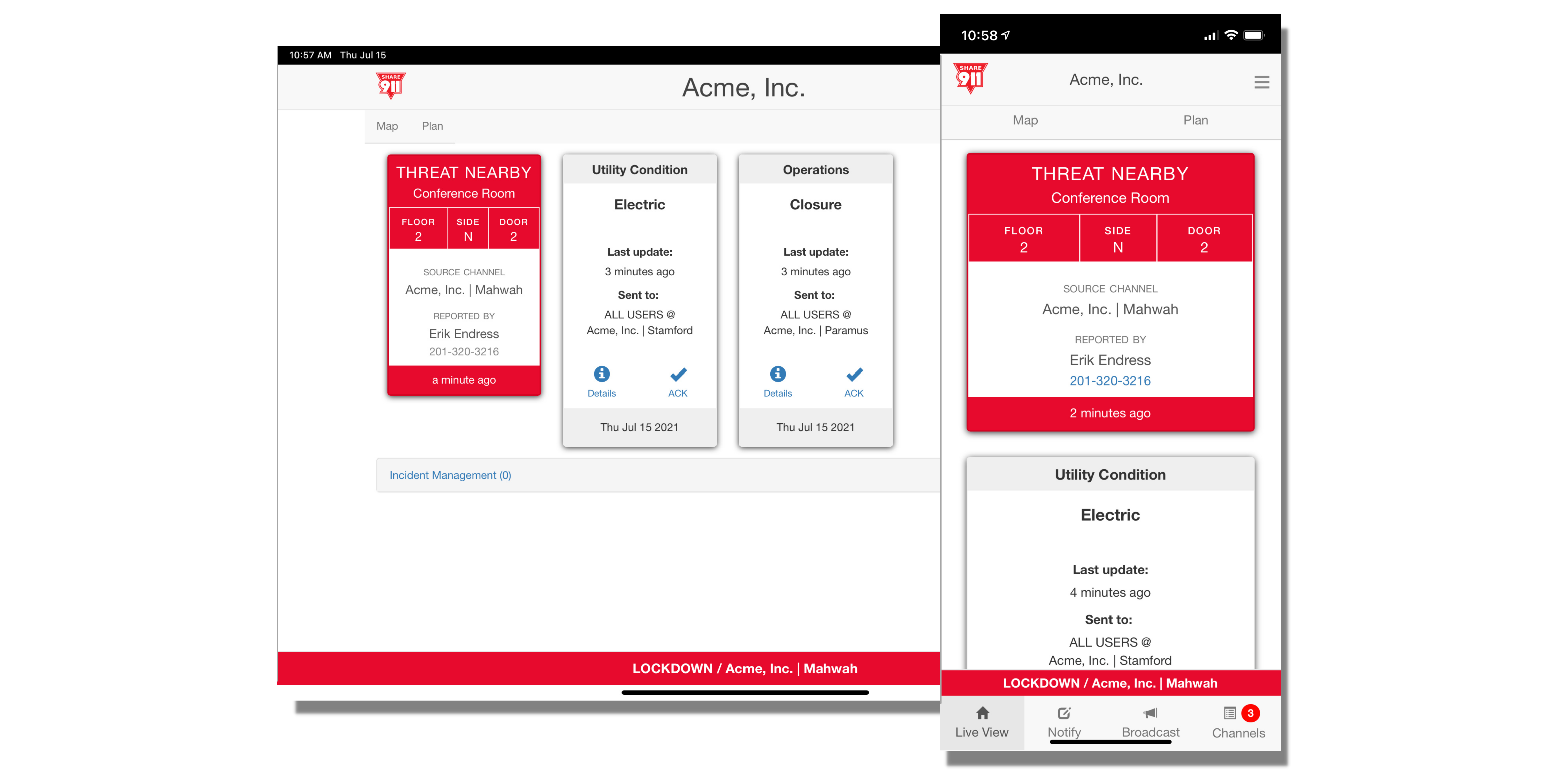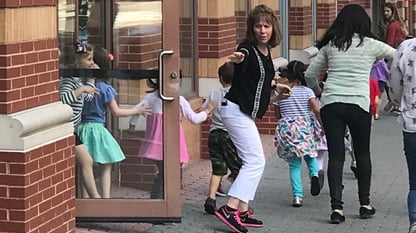 REAL-TIME INTELLIGENCE
When something directly impacts your operation, the safety of your people or a critical event is occurring, Share911 enables you to make better, more informed decisions about how to respond.
BIG PICTURE
The information you need, delivered from a single source of truth
Operational Disruptions
Know the moment a piece of equipment is down, the power goes out, or your facility is being evacuated or locked down.
Safety Concerns
Receive reports of unsafe conditions, suspicious activity, or incidents happening nearby that may endanger your personnel.
Critical Events
Know when people report they are in danger, trapped, or injured while accounting for everyone in real-time.
Wellness Screening
Survey people in real-time with customized health or safety-related "yes or no" questions.
TESTIMONIALS
What our customers say
"It's hard to imagine a better solution for communication in a school district. It's much more than an emergency alerting system, we use it for sharing any kind of time-sensitive information.
"Our philosophy is to empower our employees to share information. Share911 enables anyone who sees a safety concern to share it with me and my entire team in seconds."
"Every employee has Share911 on the desktop and mobile device. This enables them to share time-sensitive information with us and for management to share time-sensitive information with them."
Hundreds of customers nationwide use Share911
Get notified of news and updates from Share911
Be the first to know about new features, case studies, and best practices.